💬 How Do I Send an Event Update?
Hobnob users on the Standard plan and above can send an instant event update at any time.
To send an event update:
From any Events list, open the event by tapping on the flyer image.
Tap Send Update at the bottom of the screen.
Type your update. You can select who the update goes to based on their current RSVP status (Attending, Undecided, etc.)
Tap Send.
When the event update is sent, guests who have the app will get a push notification and guests who don't have the app will receive a text or email (depending on how they were invited).
To delete an event update, long press on the update and you'll see the option to Delete Event Update. This will delete the update in the app and on the web invite, but there is no way to delete the instant message that sent to guests via text or email.
For step-by-step visual instructions on how to send an event update, see the GIF below.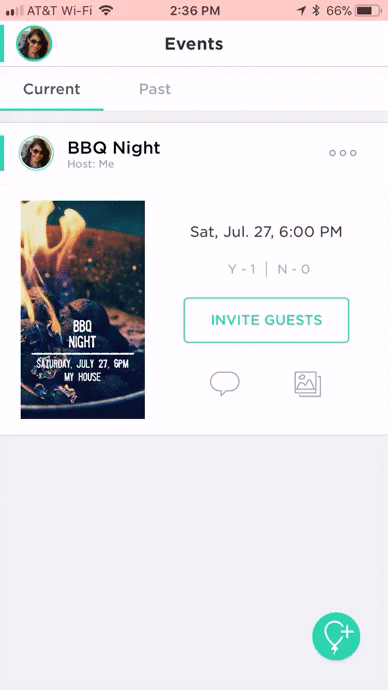 ---
---