🚀 Hobnob Spaces
For you, your crew, and all that you do.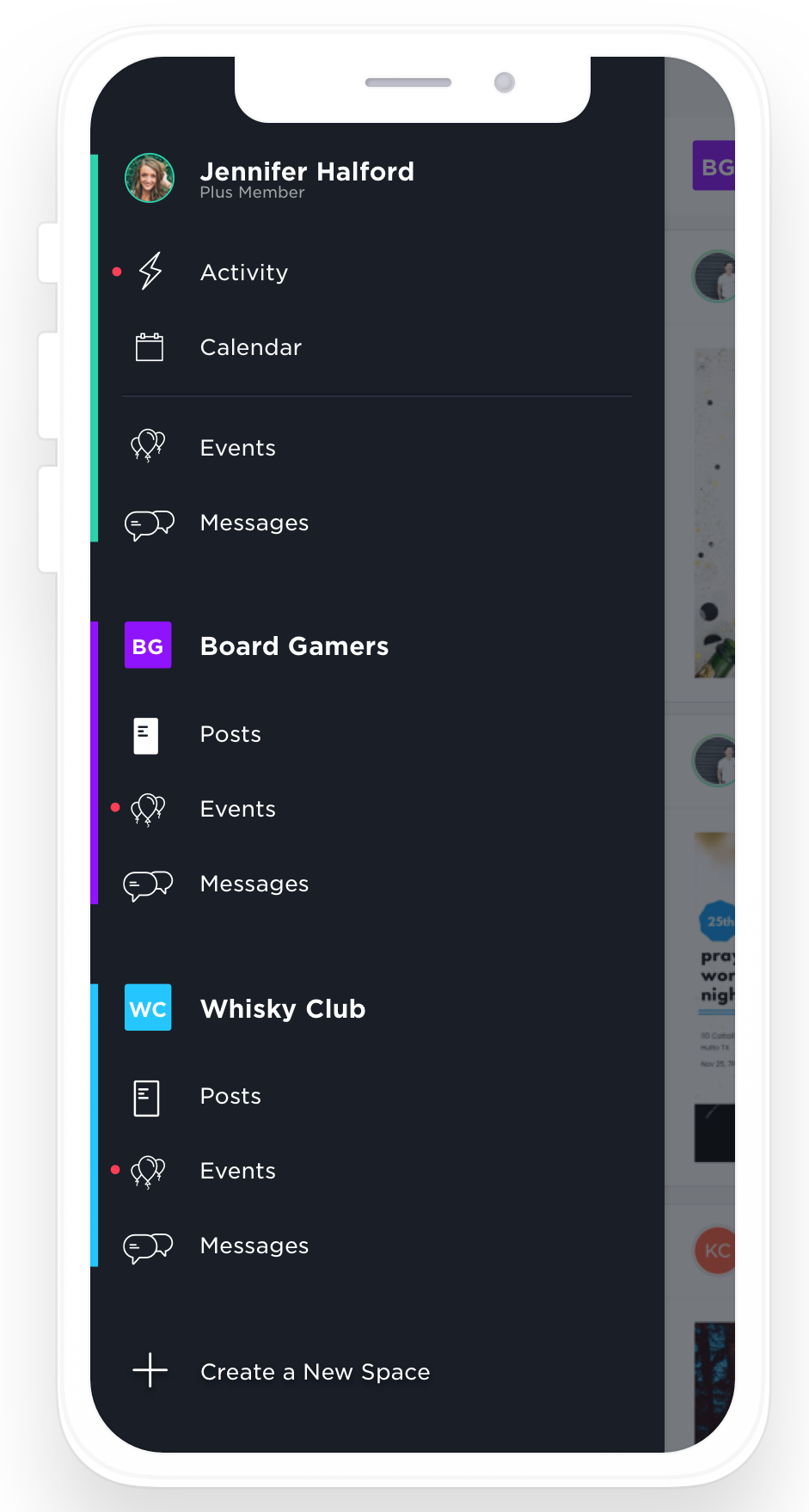 What are Hobnob Spaces?
Hobnob Spaces is the dashboard for real-life groups. We designed it for:
Activity groups to stay connected and plan in-person events
Friends to plan more get-togethers and effortlessly share photos
Families to stay in touch and share memories that are just for them, not the internet
Why Spaces? 
When Hobnob first launched, we built a robust event invitation app that created beautiful invites in seconds and managed RSVPs, chats, and photos. Our users loved it, but they told us they still had issues with group planning and chatting when they didn't have events. They told us they were tired of managing too many conversations on too many apps, and that they hated annoying group texts, mass emails, and all the headaches that came with them. We saw confused, frustrated, and annoyed groups that just wanted something that helped them chat, plan, and share photos privately—so we set out to build something better. 
What Can I do on Spaces?
Event coordination with stunning event flyers, text RSVPs, and dedicated info, photos, and chat
Easy member management with invites via text, email, or social media
Customizable topics for easy chat filtering and organization
Private media sharing without visibility by other groups
No distractions—no news, ads, or recommendations
Easy notification management, set it and forget it
We've seen all kinds of Spaces on Hobnob, big and small:
Personal Spaces for families and friends
Activity Groups like book clubs and hiking groups
Non-Profits organizing their volunteers and events
Alumni and University Groups keeping in touch and getting stuff done
Sports Teams managing their practices, workouts, and games
School Groups for Moms and Dads
Faith Groups organizing ministries and small groups
Fitness Groups managing their classes and goals
So start your own Space, give it a fun name, invite your favorite people, and leave the rest to us—Hobnob is all about slick designs and easy invitations that help make life happen. 
If you have questions or ideas about how we can make Spaces better, shoot us a note! Or you can tell us more about what you're trying to do with your Space, and our Spaces experts will reach out personally and help you out!
Thanks for using Hobnob and for trying Spaces, now go make yours!
---
---