🐦 Can I Set an Early Bird Discount?
Steps to Set Early Bird Pricing:
Although there is no direct way to do this, you can manually create early bird pricing.
When creating a new event, on the Event Details step, toggle on Set Up Event Tickets.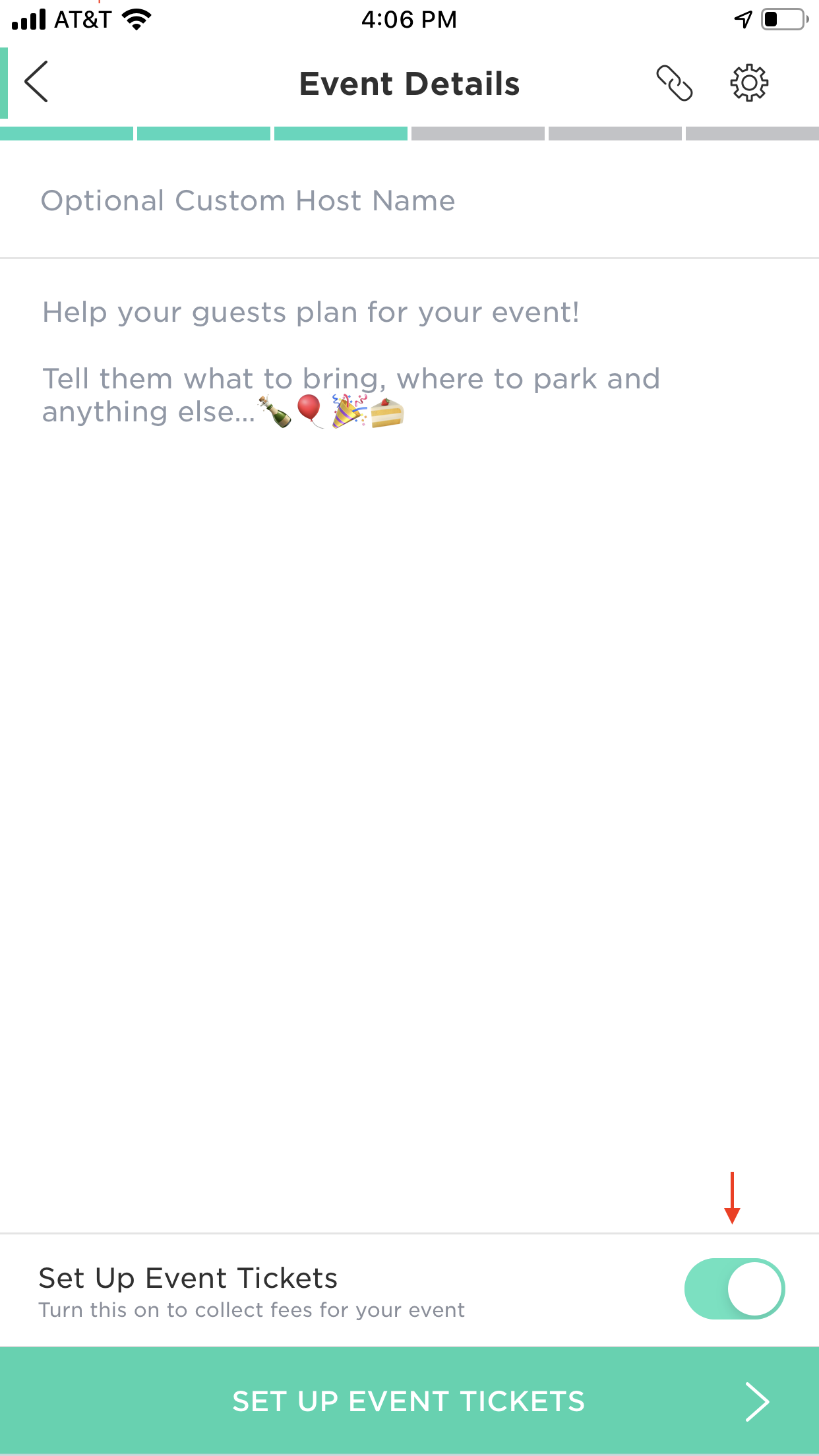 The default ticket price is $10, tap on Edit Ticket.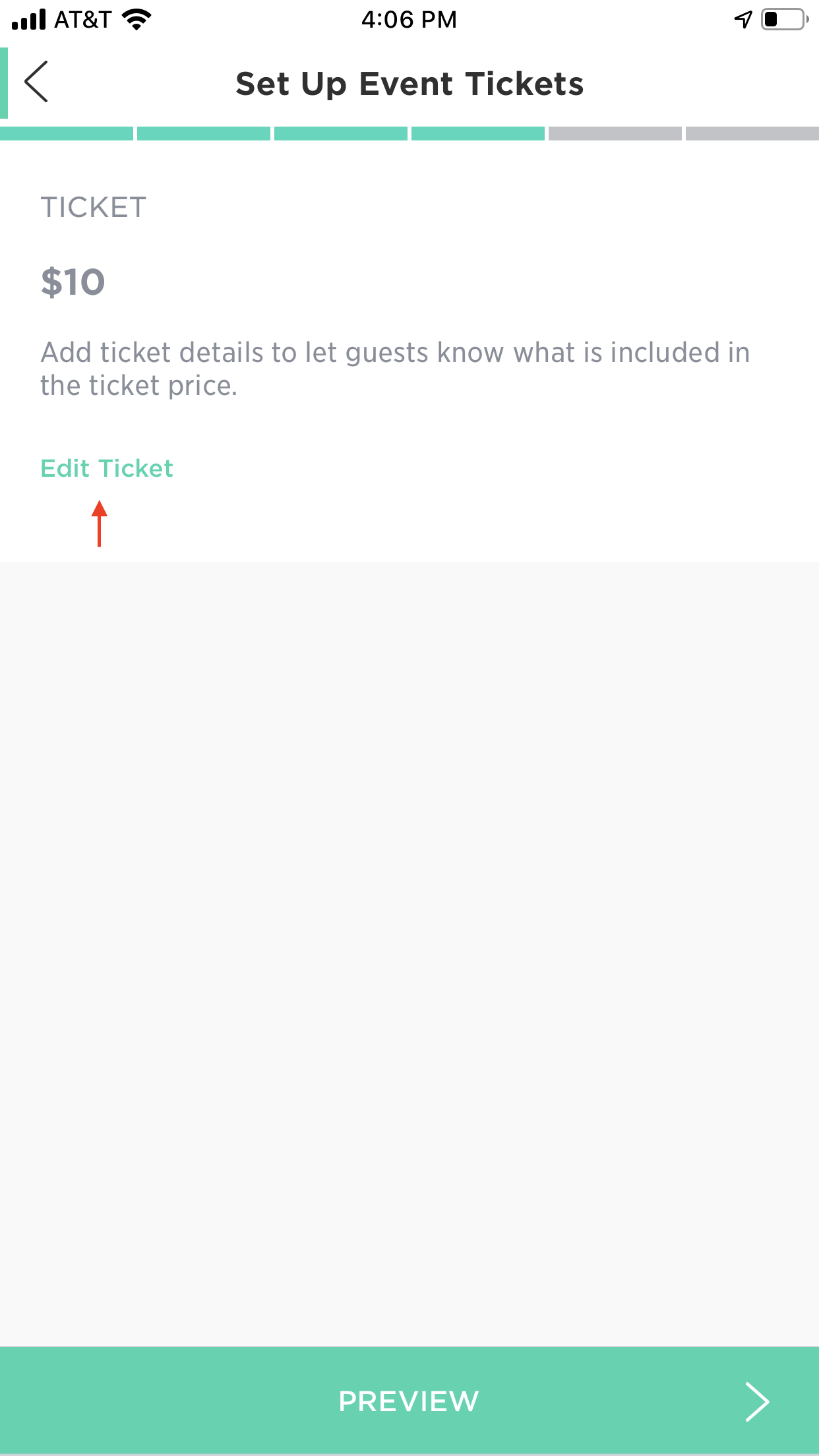 The Ticket price is the amount your Guests pay. We charge a small processing fee for each ticket sale, so the actual amount you collect per ticket is displayed below. Guest Transactions can be viewed in your Ledger.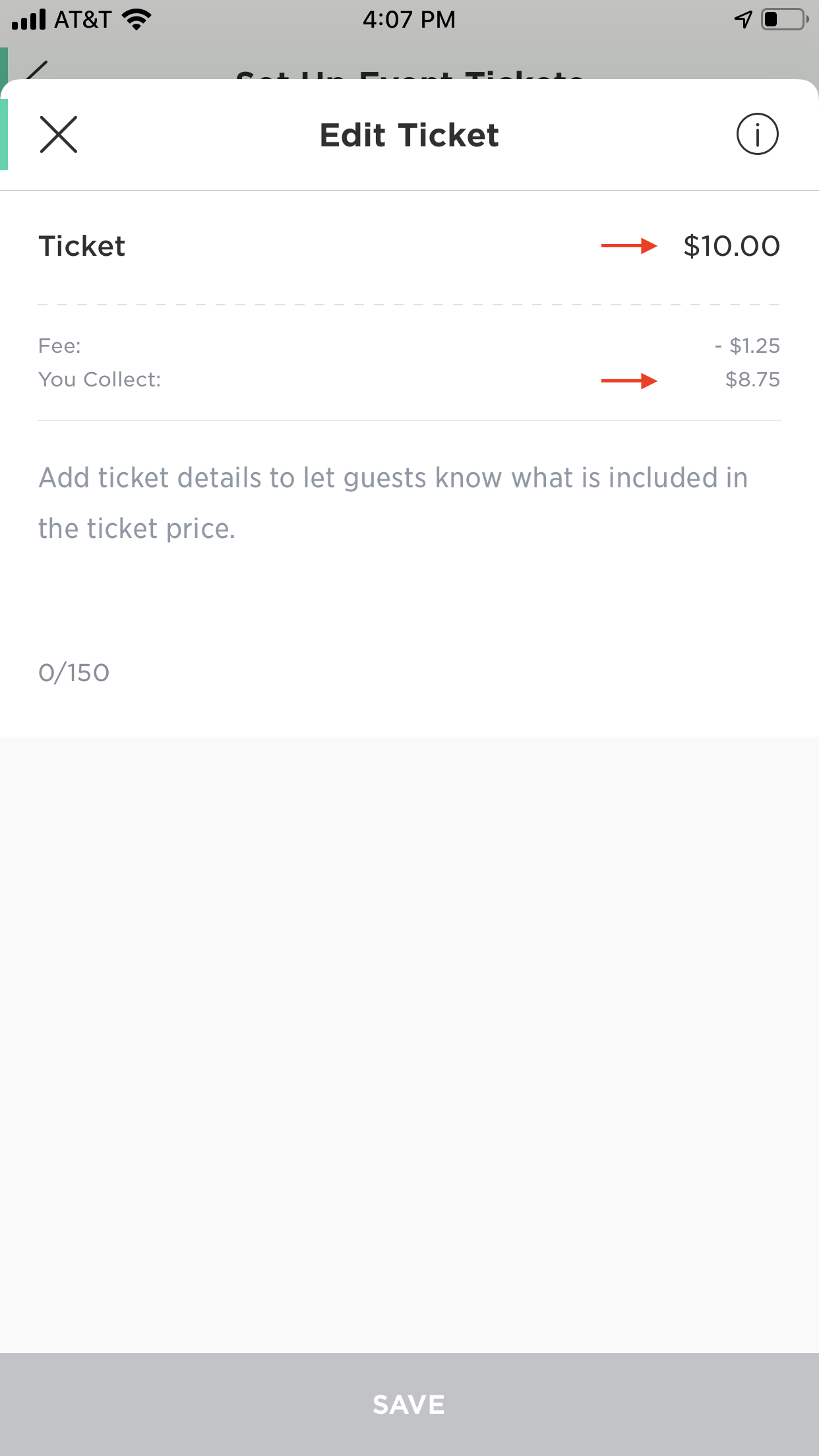 Set your Early Bird Ticket Price, add a Description (max 150 characters) and Save any changes to your tickets.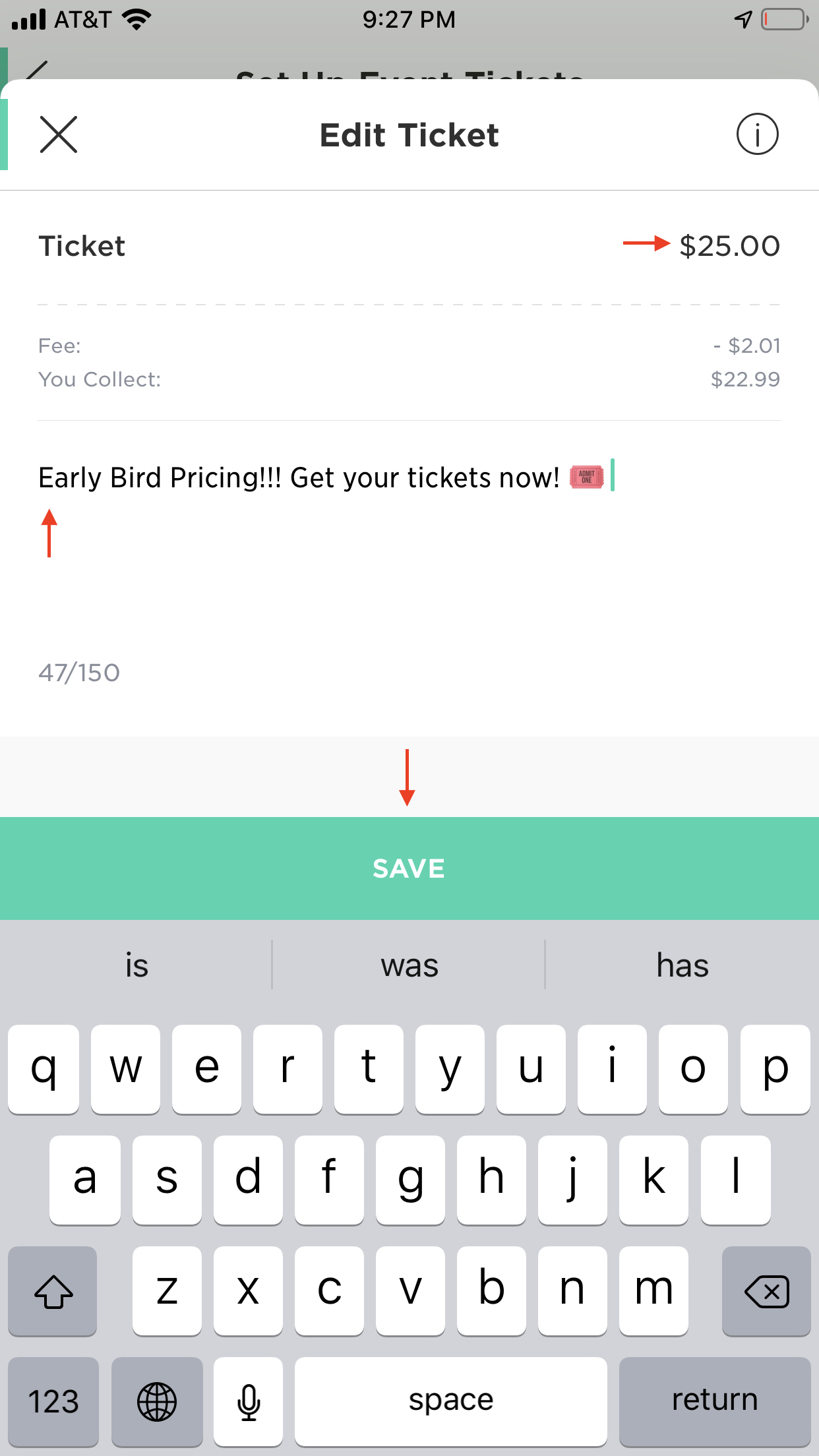 Go to Preview to see what your Early Bird Ticket looks like.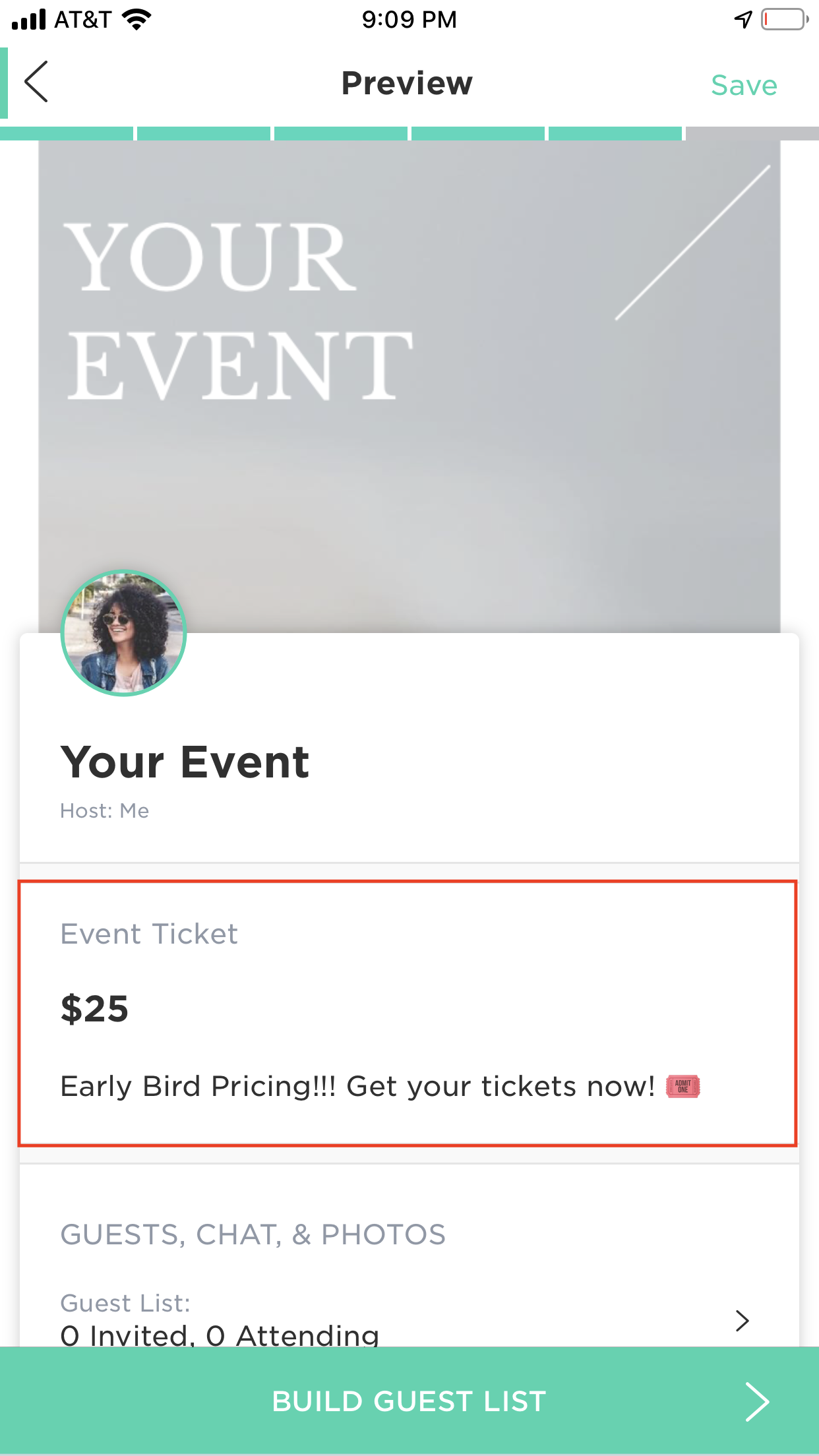 After adding guests, tap Send Invites to create your Event and send your invites. All guests who RSVP at this current price will receive the Early Bird Ticket Price.
When the deadline for Early Bird Pricing expires:
Open your event by tapping on the Event Flyer.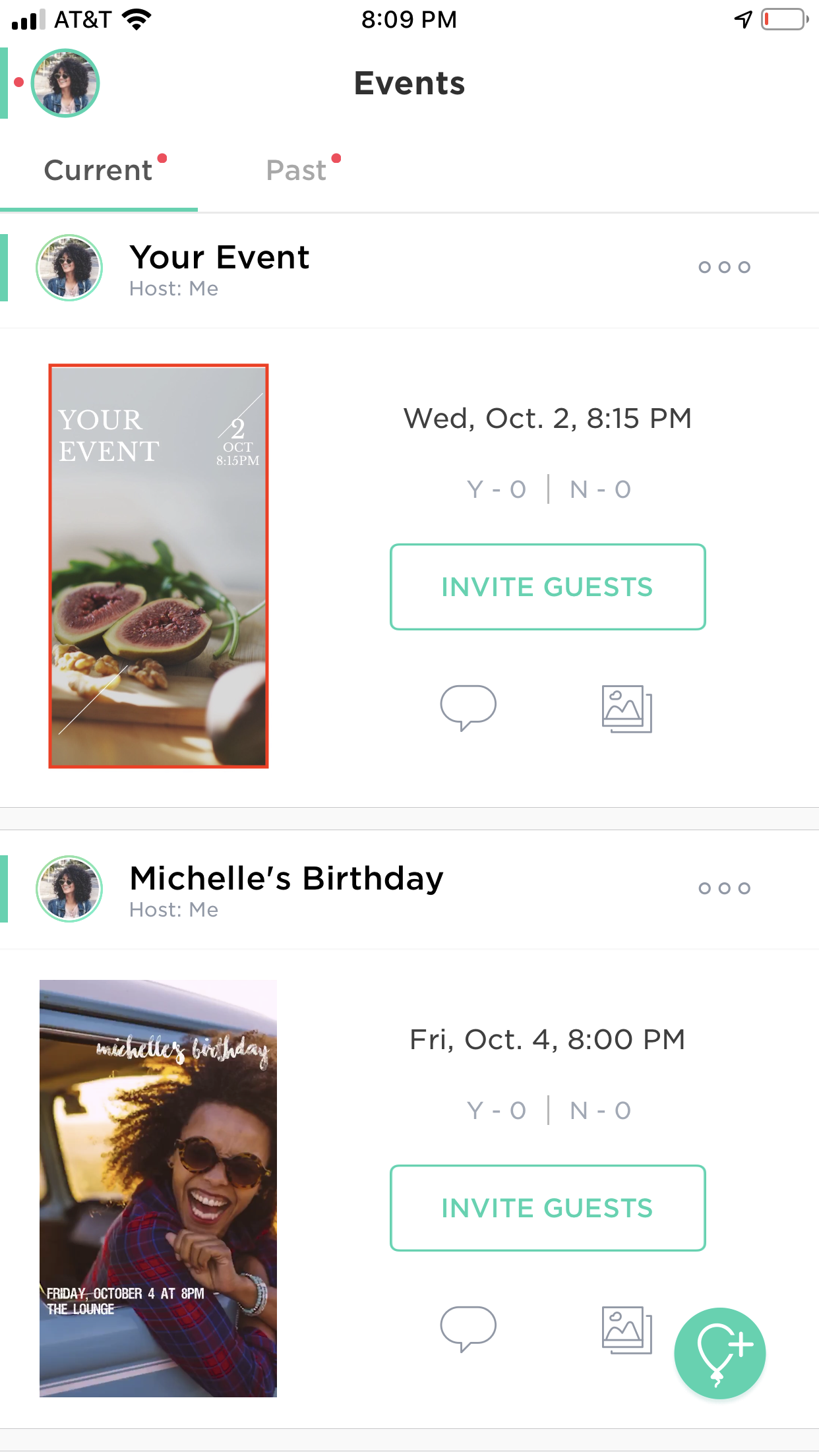 Scroll down to the Host Options and tap Edit Event.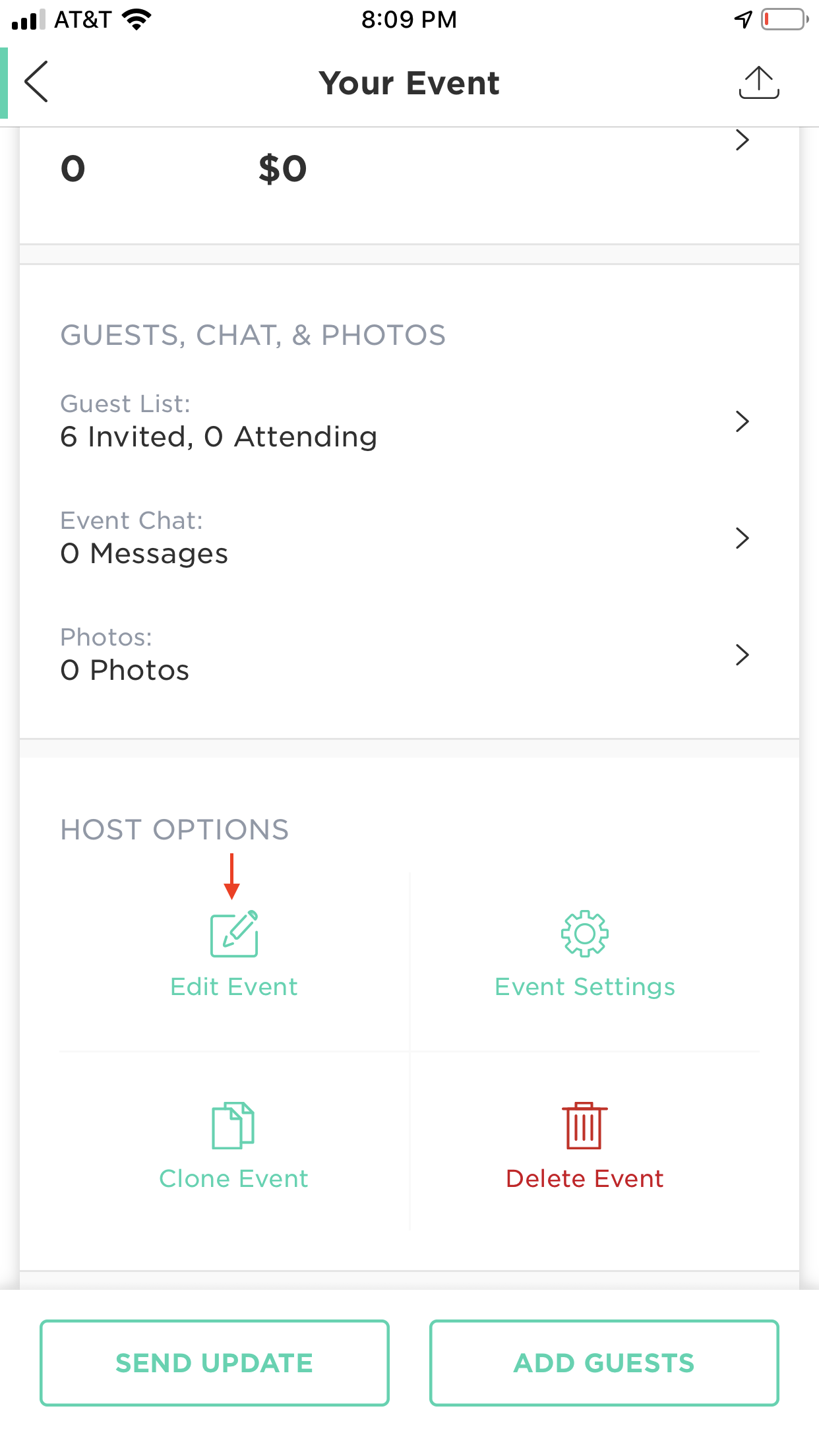 Select Event Tickets.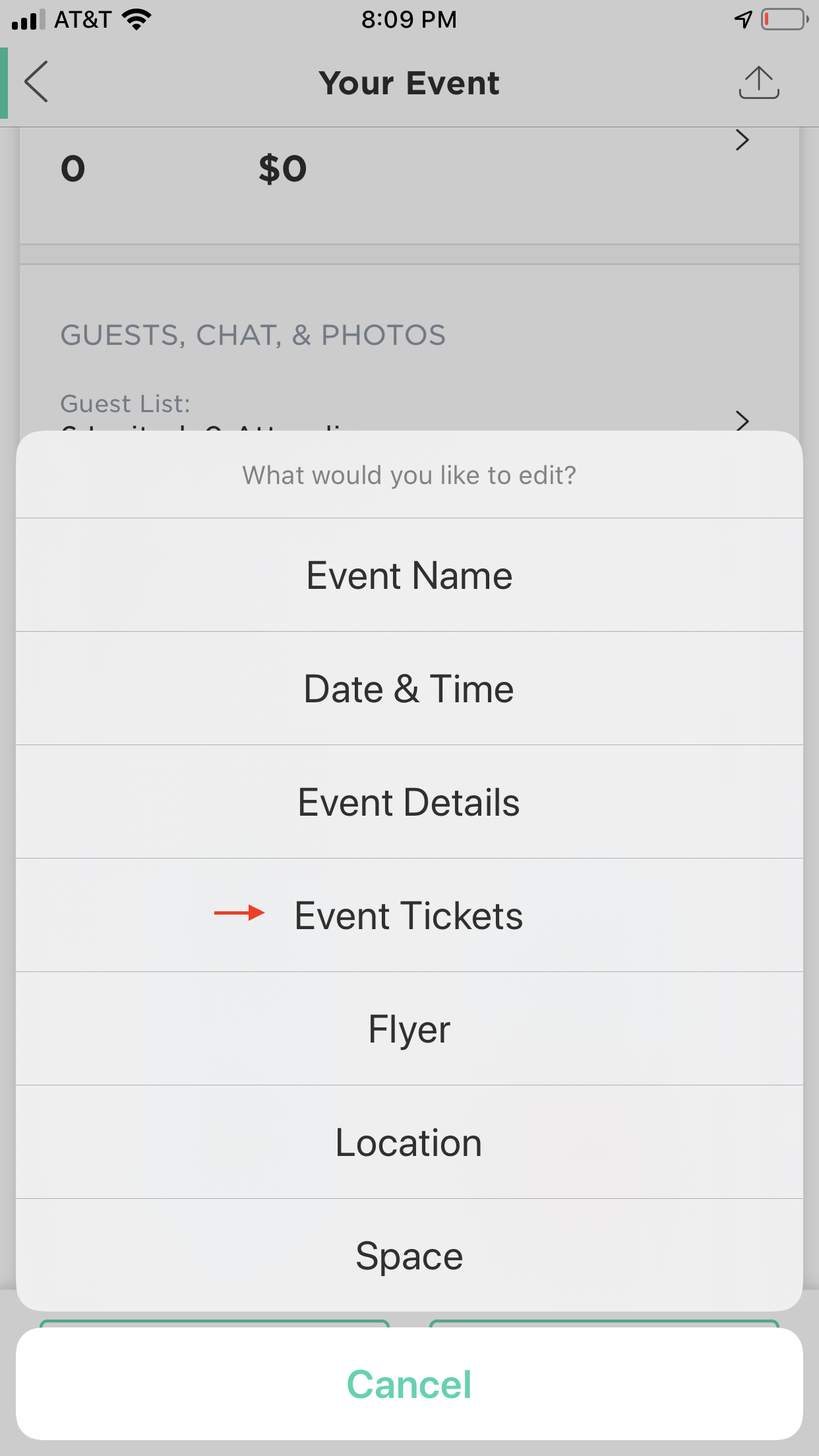 Tap Edit Ticket.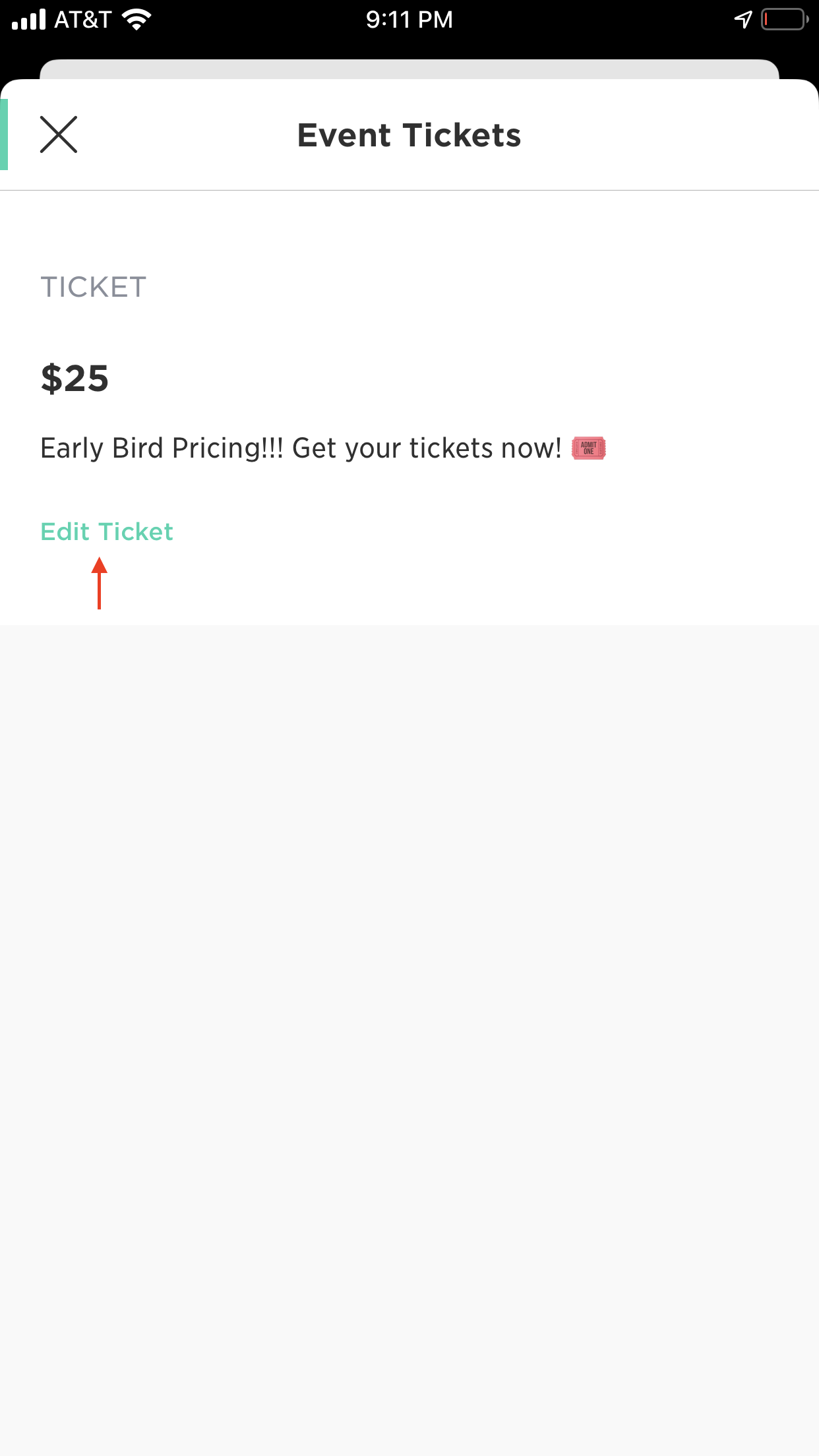 Tap the Price of the ticket to change it and update the current Ticket Description.
This will not affect already purchased tickets (e.g. If Jessica bought a ticket for $25 and you change the ticket price to $35, Jessica will still have her ticket).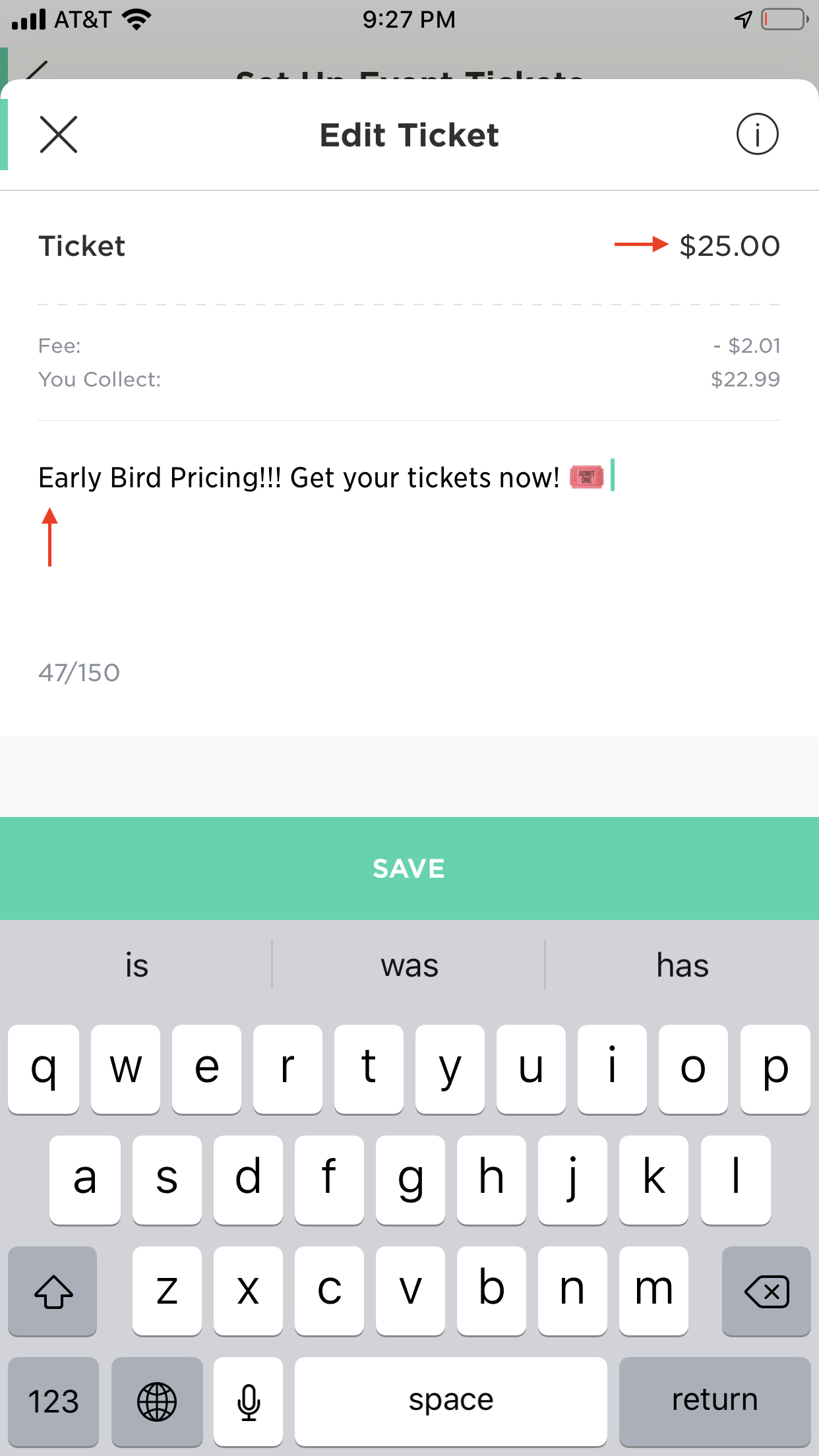 Tap Save.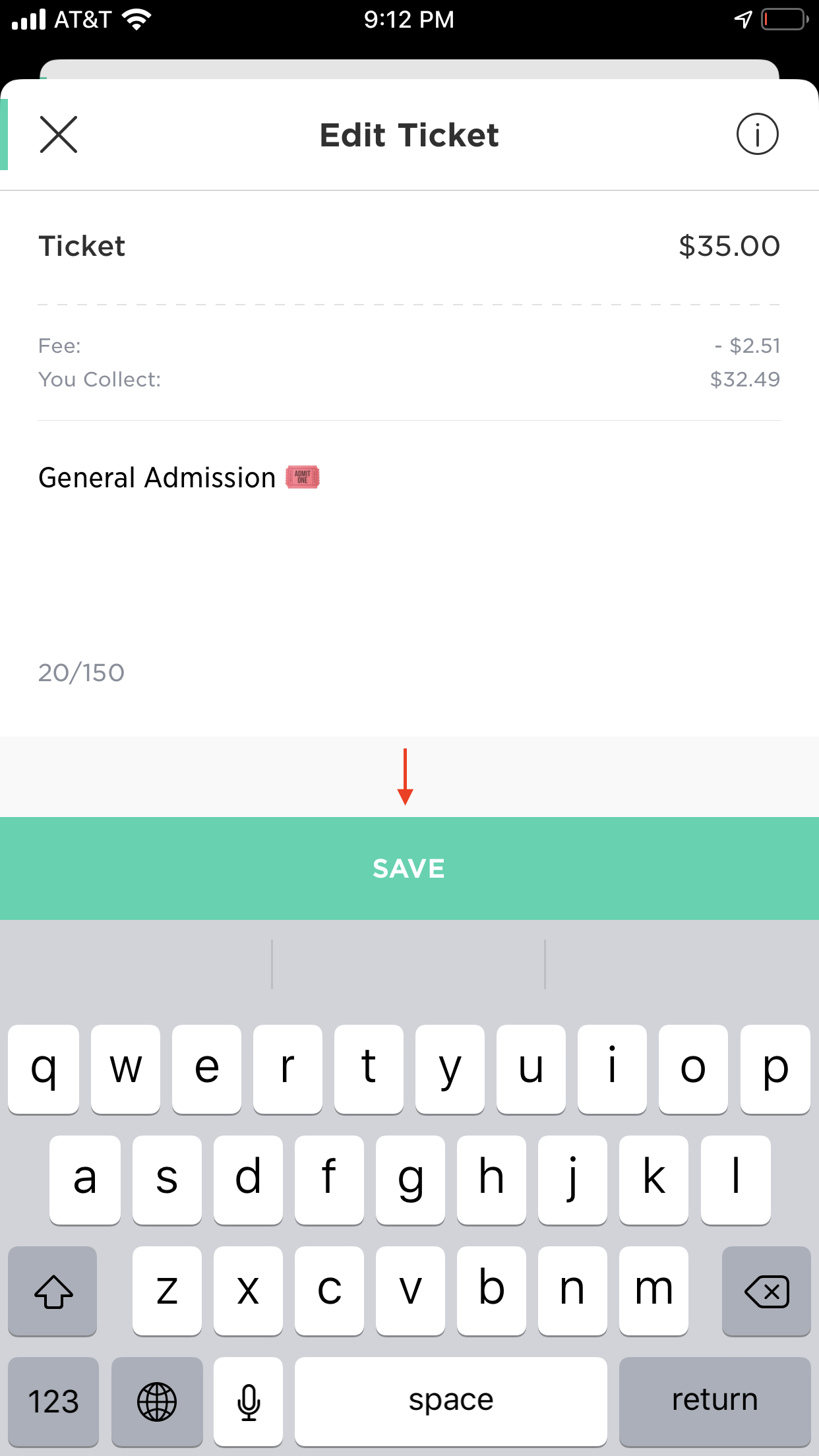 Guests will NOT be automatically notified of ticket price change, so we recommend using the Event Update feature to notify guests of the change. The web invite and all new guests invited will see the updated ticket price. (The Event Update feature is only available to Standard users and above).
Event tickets are currently only available for hosts using iPhone, Android coming soon!
---
---