How do I add phone numbers that aren't in my contacts?
You can invite guests to your event event even if you don't have their phone number in your contacts. To add these phone numbers:
From the Events tab, tap the Invite Guests button on event or tap on event flyer and tap on Guests section. The Guest List screen should appear.
Tap Add Guests.
Under Add Lists, select the Import Numbers or Emails section
Select Import Phone Numbers.
At the bottom, tap New Phone Number.
Type guest's phone number. You can also add a first and/or last name.
Tap Save to save and close or Save+ to save and immediately add another number.
Tap Send to send invites.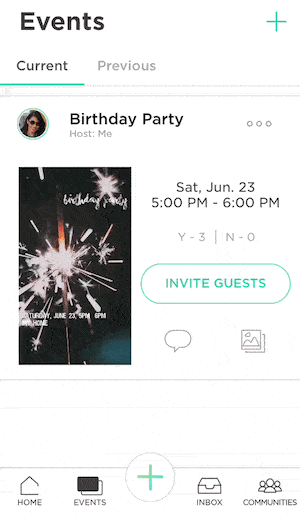 ---
---