How do I leave a group?
To leave a group:
From the Inbox tab, tap Groups (IOS Version 3.2 & Above) or Group Chats (Android, Version 3.1 & Below) at the top to see a list of all your groups.
Tap the group profile you want to leave from.
Tap the More icon (three dots) on the top right corner of group profile.
Select Leave Group.
Once you leave a group you will no longer be able to view the group profile, chat or be invited to future events.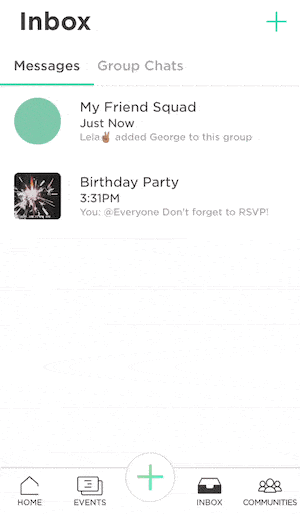 ---
---